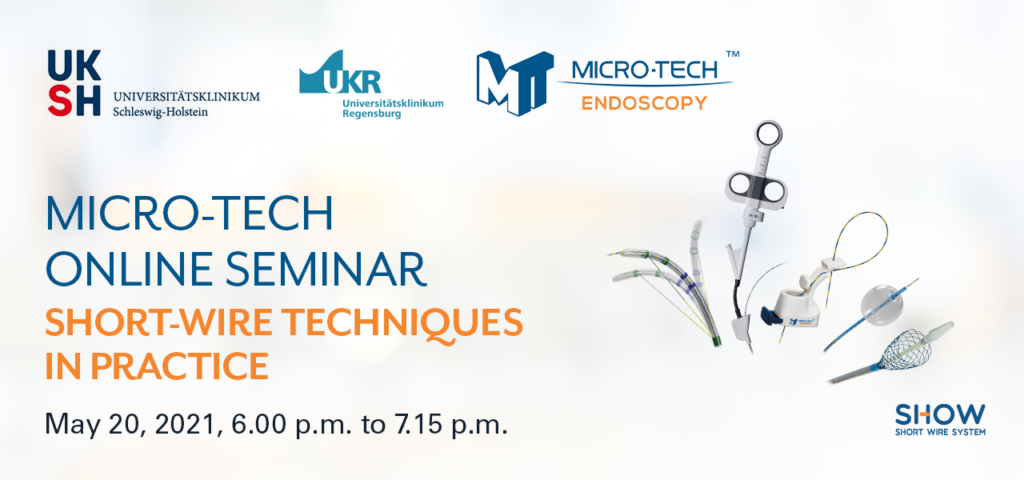 You can look forward to an exciting online seminar with PD Dr. Mark Ellrichmann, who will be presenting a case study from the University Hospital of Schleswig Holstein, Germany and to PD Dr. med. Arne Kandulski, senior physician at the Clinic and Polyclinic for Internal Medicine at the University Hospital Regensburg, Germany.
For registration: Click here
Look forward to the following program:
Welcome and introduction of the speakers
Presentation of the SHOW short-wire system
Short wire in practice
Q&A
We look forward to your participation and your interesting questions.
Please note that the number of participants is limited.