WELCOME TO INSPIRE.YOU
THE NEW TRAINING OFFER BY MICRO-TECH
WELCOME TO INSPIRE.YOU
THE NEW TRAINING OFFER BY MICRO-TECH
WELCOME TO INSPIRE.YOU
THE NEW TRAINING OFFER BY MICRO-TECH
INDIVIDUAL TRAINING AND FURTHER EDUCATION FOR YOU AND YOUR TEAM
Training sessions, hands-on opportunities and similar instruction formats are becoming increasingly important. They teach you how to use the products in a practical way that also ensures the best possible patient care. With INSPIRE.YOU, MICRO-TECH Europe GmbH seeks to offer you precisely these kinds of training opportunities in the future. The offer is aimed at doctors and professional specialists – from beginner to expert.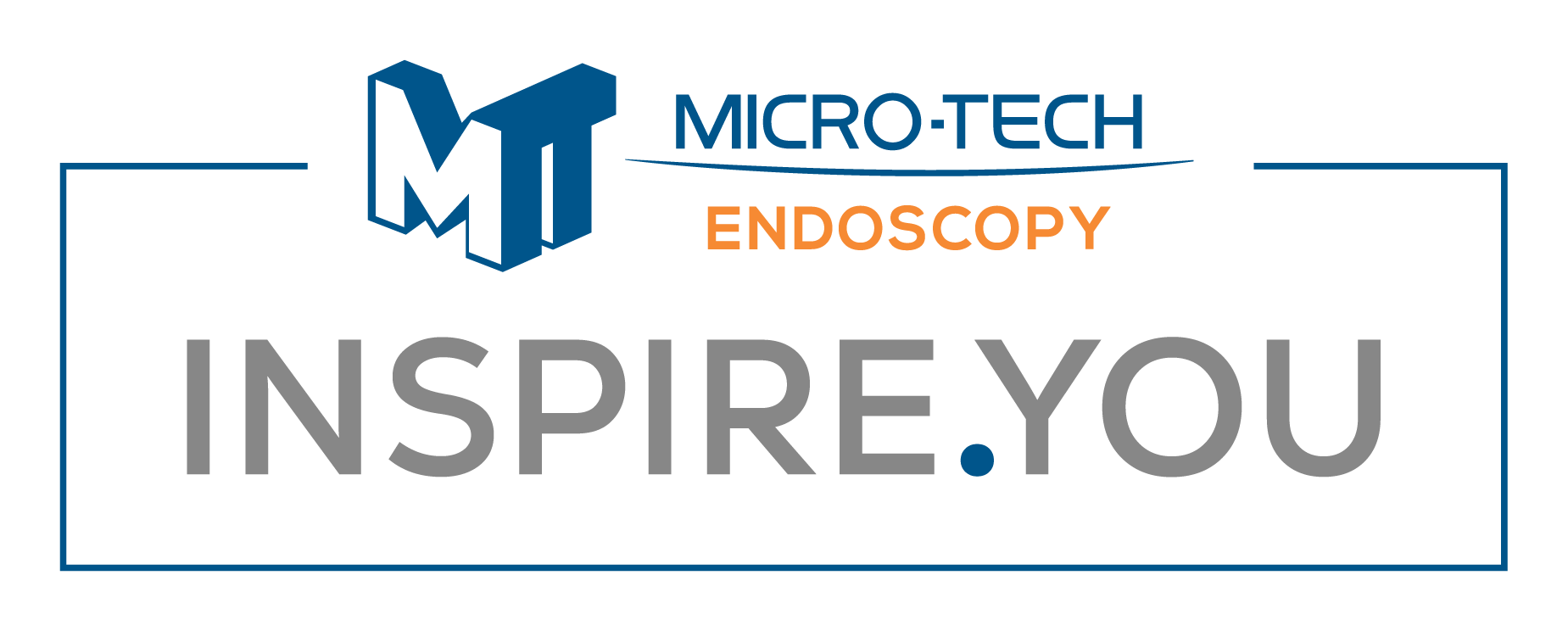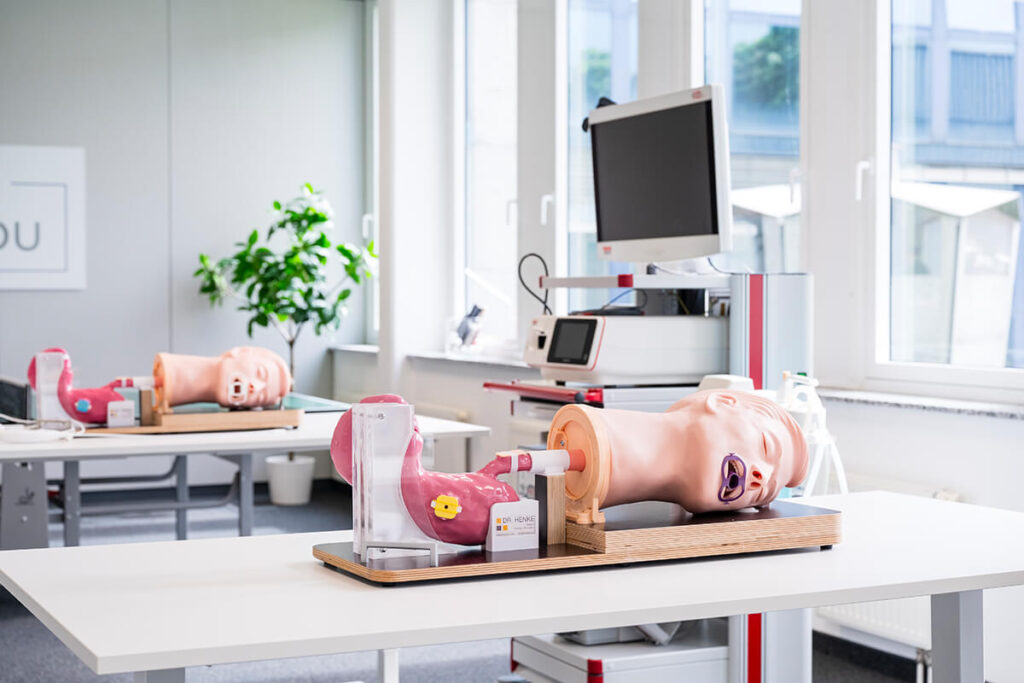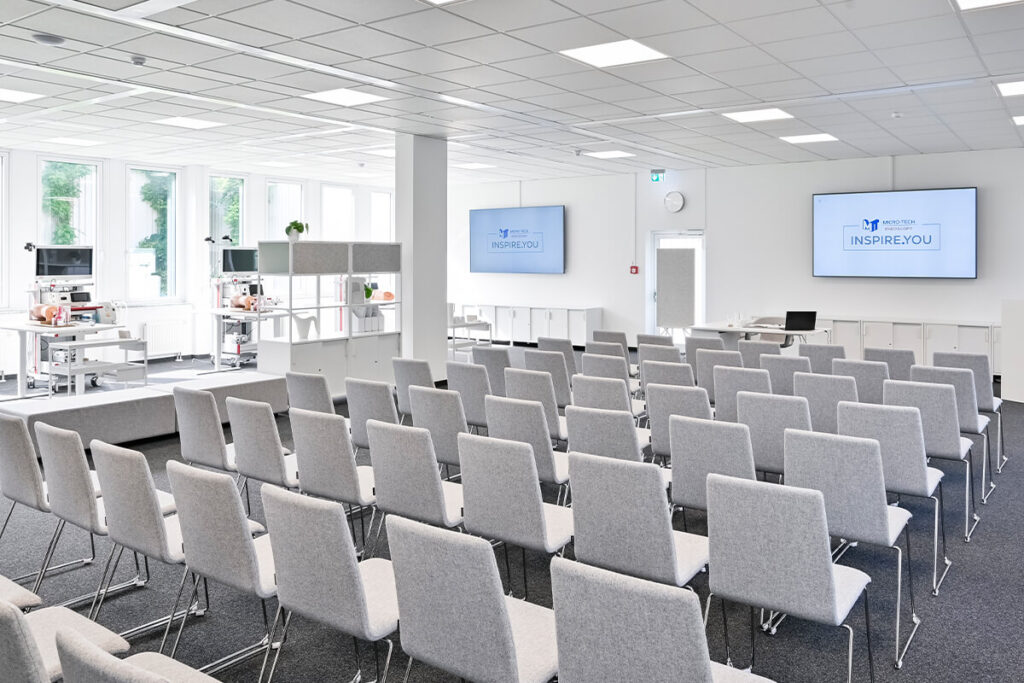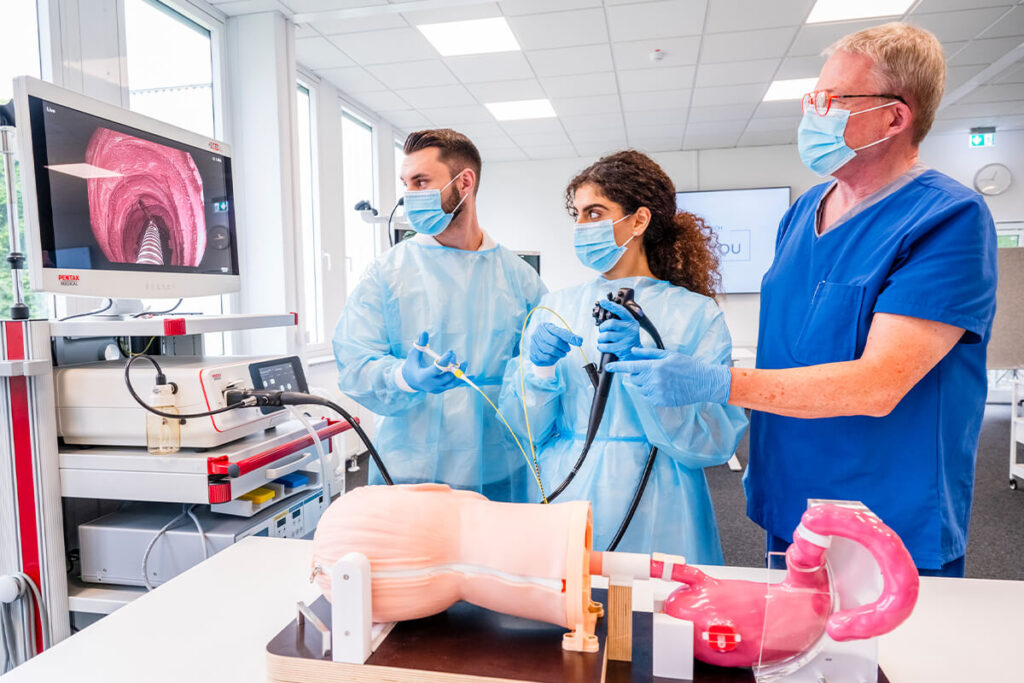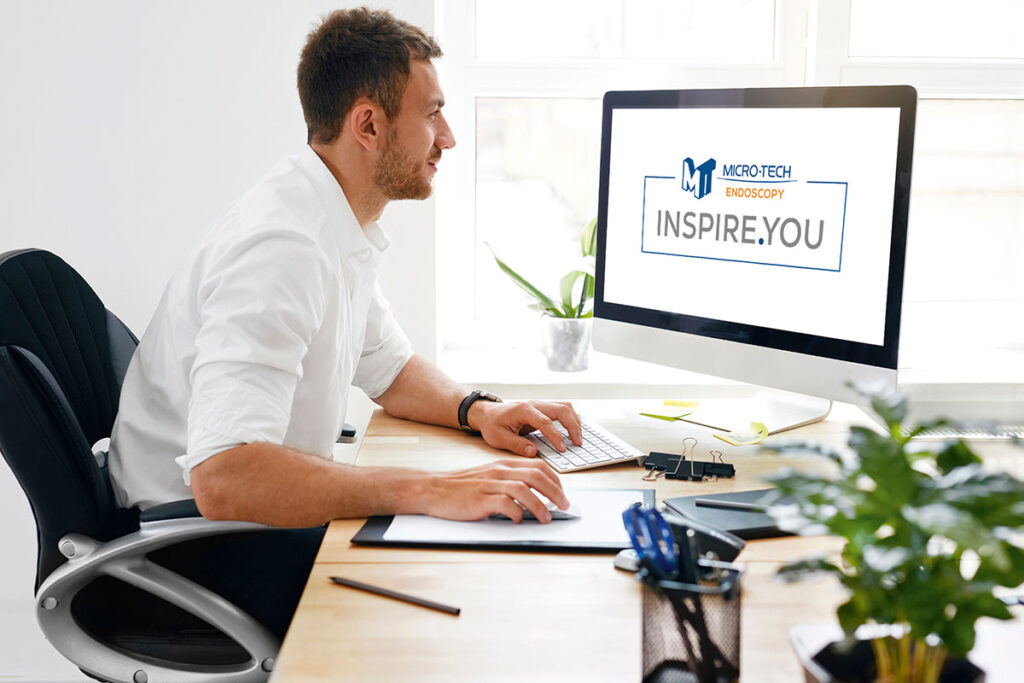 SPACE FOR TRAINING THAT INSPIRES.
INSPIRE.YOU offers you a variety of opportunities for further development. On the digital platform www.inspireyou.micro-tech-europe.com you will find all training courses as of October 14, 2023 and can register for them or view them online. Live events will also be held in the training rooms at the MICRO-TECH company at Mündelheimer Weg 36 in Düsseldorf.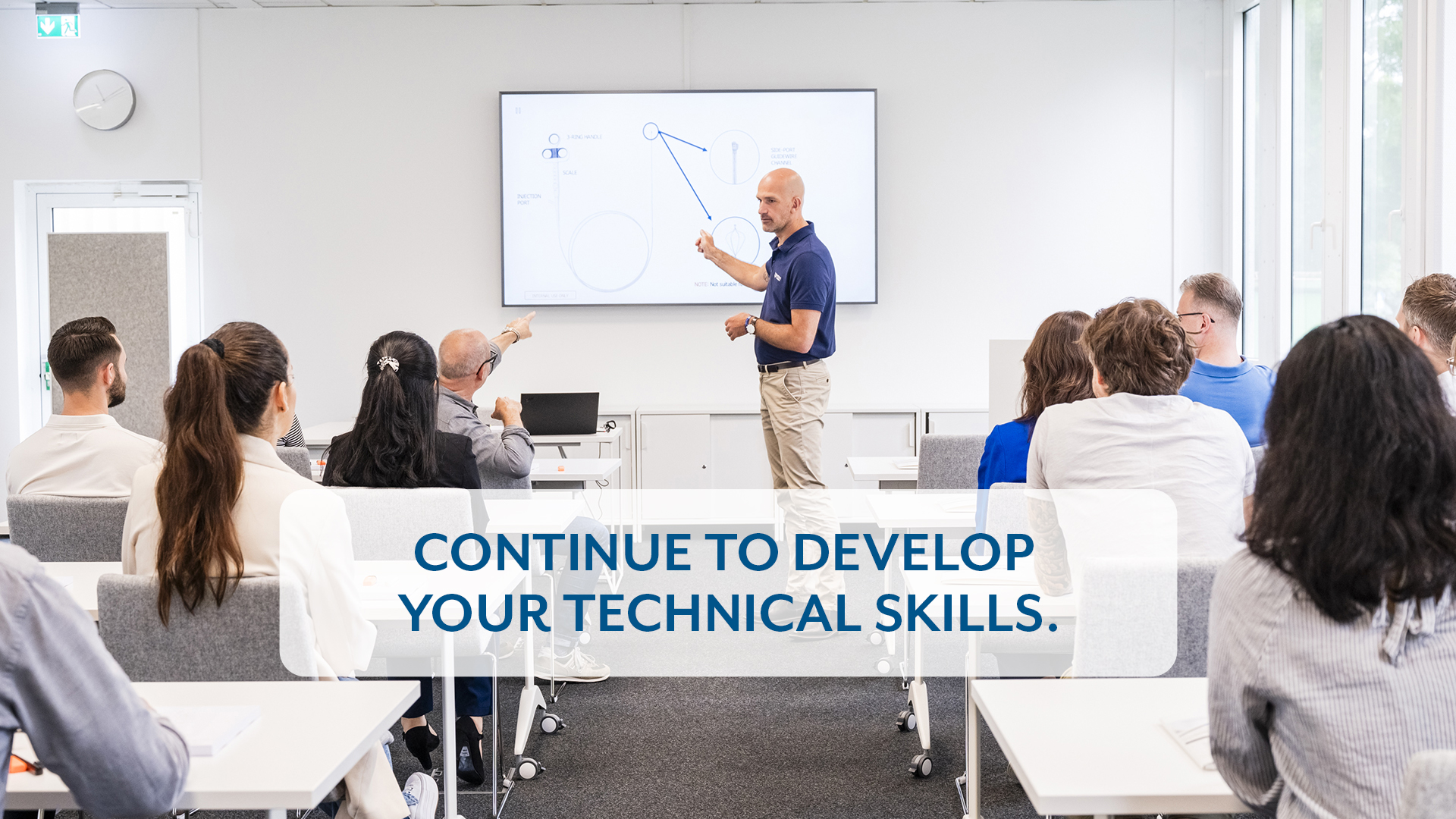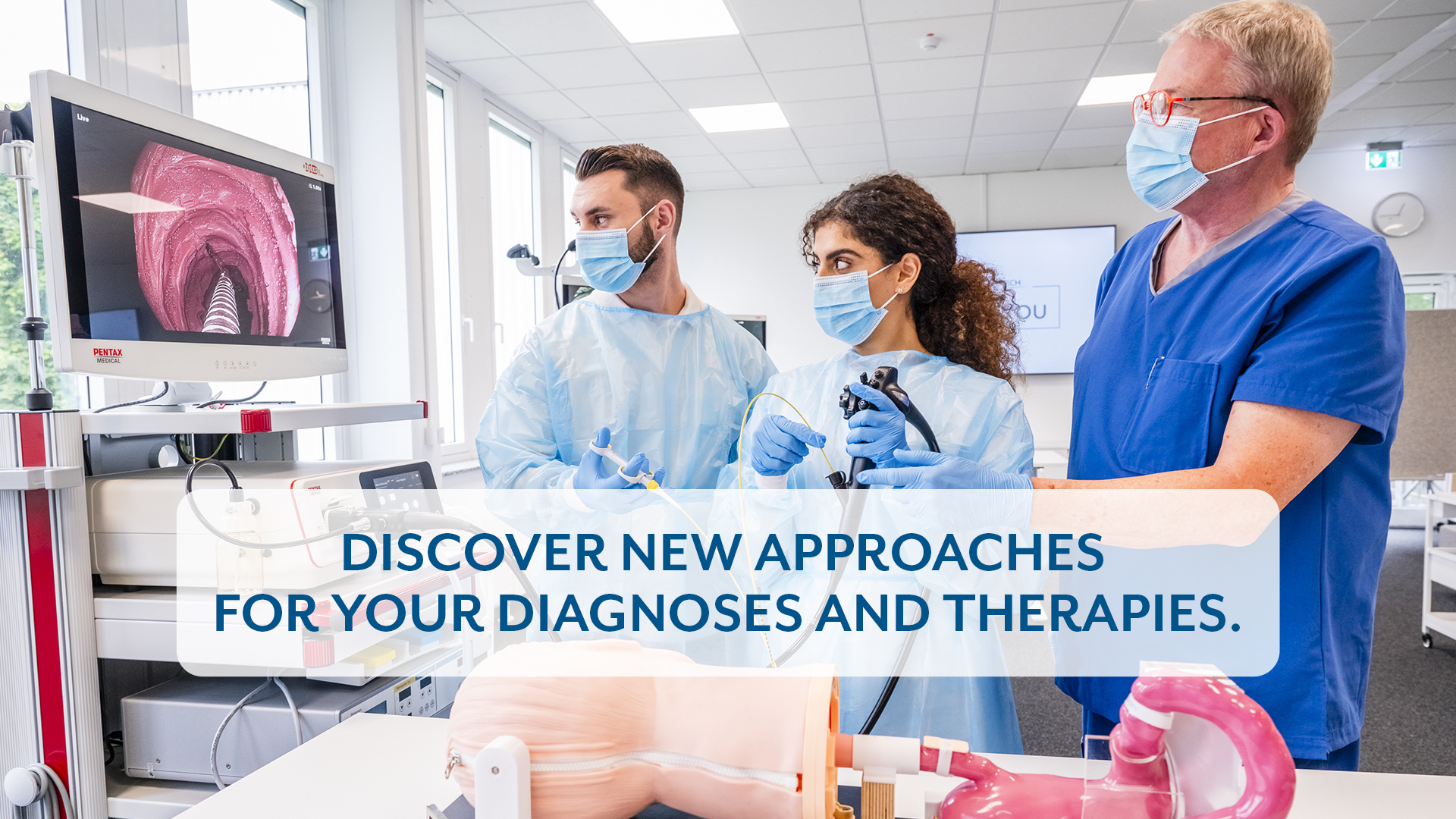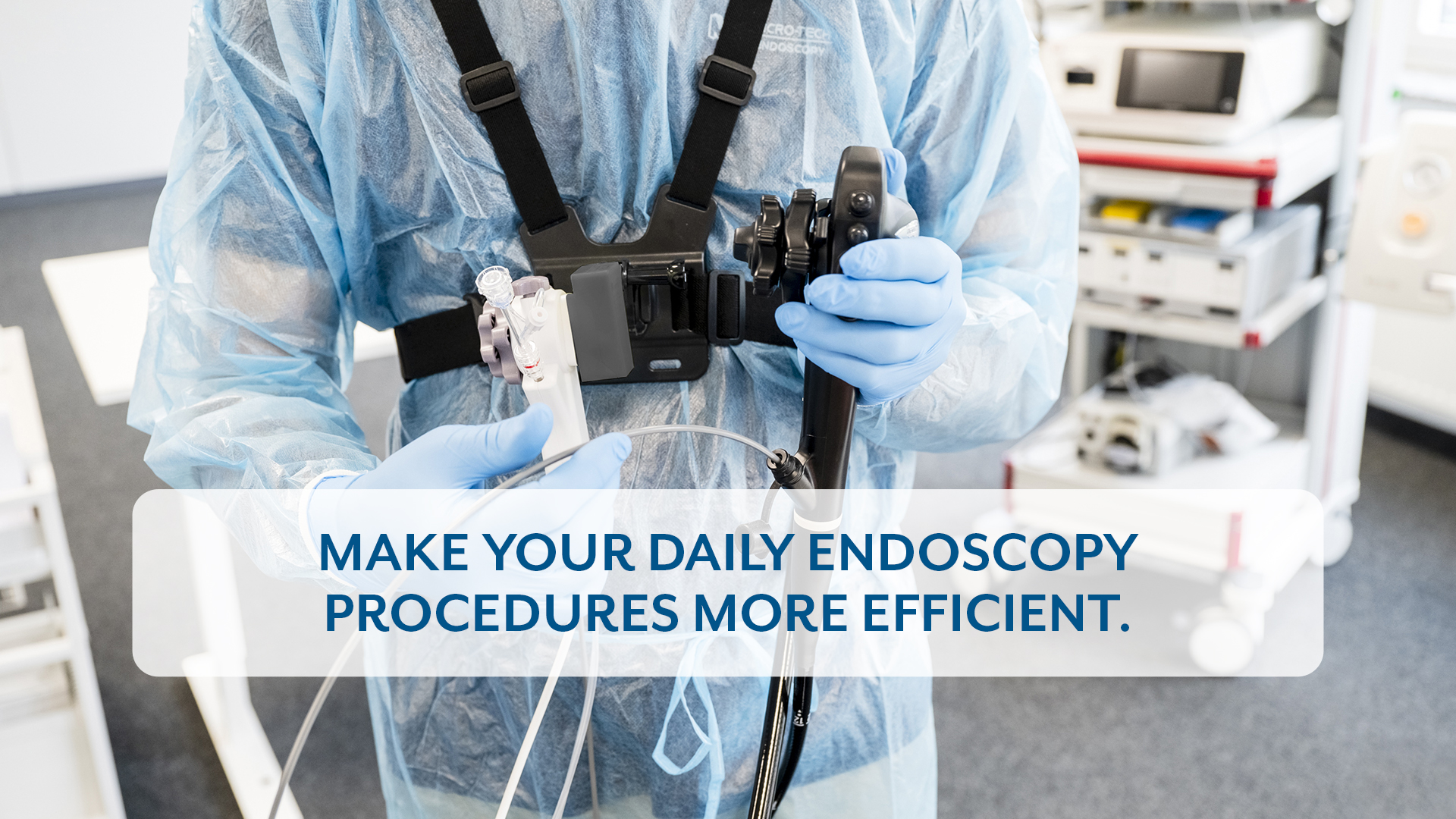 BECOME A PART OF INSPIRE.YOU AND MAKE USE OF NUMEROUS ADVANTAGES
TRAINING ON-SITE
Our modern training centre in Düsseldorf is equipped with the latest endoscopy technology and boasts sufficient space for all participants.
ONLINE TRAINING
In addition to on-site training, we also offer online courses. This makes it possible for you to easily join in from your PC, laptop or mobile device.
SMALL AND LARGE TEAMS
Experienced trainers monitor the teams of doctors and professionals and are personally available for questions.
SIMPLE BOOKING
Find all our courses at a glance on our digital platform and easily register for them.
IN OUR Q&A YOU WILL FIND
ALL DETAILS ABOUT INSPIRE.YOU.
> GENERAL
> AVAILABILITY AND BOOKING
In general, the premises of the Training & Education Centre are supposed to be accessible to interested parties. More details about the procedures are still being worked out.
> TRAINERS
The trainings are conducted by renowned doctors and specialists with the support of MICRO-TECH's experienced product and application specialists. The aim is to build up a group of international doctors and nurses.
> TRAINING MATERIALS AND MODELS
3D models are available for ERCP, endosonography and EBUS courses. For all resection trainings, such as ESD and EMR, pig stomachs will be used.
There will be three Pentax endoscope towers in 2023 and four in 2024. These are equipped with gastroscopes with a working channel of 3.2 mm and duodenoscopes with a working channel of 4.2 mm.
In 2023 there will be three working stations, in 2024 four.
> COSTS
There will be free and paid events.
For participants, the courses always exclude transportation and accommodation. If independent trainings are held, where the Training & Education Centre only serves as a venue, additional costs may be incurred for the organiser.
> ACCREDITATION
Not yet, but there will be accredited courses in the future.
With every participation, regardless of the type of training, there will be certificates from MICRO-TECH.
> TRAINING FORMATS