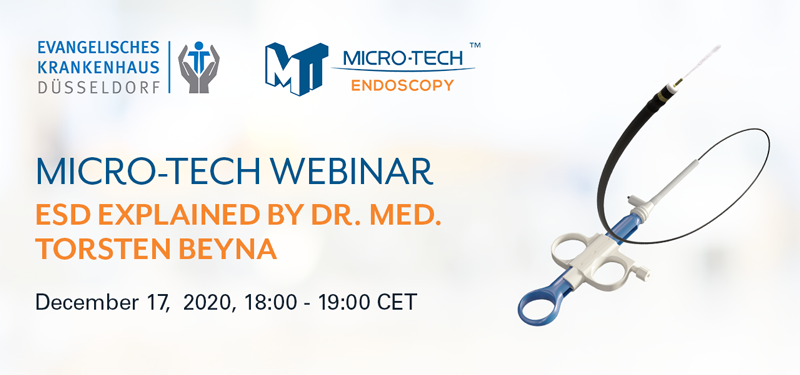 We would like to invite you to our MICRO-TECH Webinar.
The participation is free of charge.
You can register here.
Program:
• Welcome and introduction of the speakers
• Case presentation EVK Düsseldorf
• ESD based on an actual example
• Q&A
Presenter: Dr. med. Christian Gerges
We look forward to your participation and your interesting questions.
Please notice that the number of participants is limited.